WC receives additional $5.9 million in COVID-19 relief funding
January 22, 2021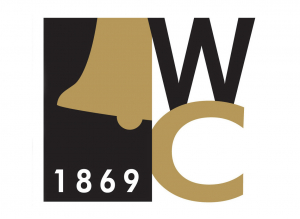 The federal government has awarded Weatherford College with an additional $5.9 million in COVID-19 relief funds through the Coronavirus Response and Relief Supplemental Appropriations (CRRSA) Act approved in December.
"These federal funds will not only help Weatherford College recover COVID-19 related expenses, they will also help our recently unemployed students to retool and acquire the skill sets necessary to return to tax paying jobs," said Dr. Tod Allen Farmer, WC president.
A minimum of $1.27 million of the funds will be dedicated to direct student aid.
Dr. Andra Cantrell, WC's executive vice president of financial and administrative affairs, said there are several differences between the CRRSA Act and the Coronavirus Aid, Relief, and Economic Security (CARES) Act enacted in March.
"Unlike the CARES Act, the CRRSA Act requires institutions to prioritize students with exceptional need, such as students who receive Pell Grants, in awarding financial aid grants," Cantrell said. "However, students do not need to be only Pell recipients or students who are eligible for Pell grants. In addition, the CRRSA Act explicitly provides that financial aid grants may be provided to students exclusively enrolled in distance education."
Additionally, the college cannot impose a condition of future enrollment on students in order to receive aid from this grant, nor can the funds be used toward a student's outstanding account balance without the student's consent.
Students may use their financial aid grants for any component of their cost of attendance or for emergency costs that arise due to the coronavirus, such as tuition, food, housing, health care (including mental health care) or child care.
College administrators are currently working on how to distribute these funds to WC students. Those details will be posted to the college's website, www.wc.edu.
For institutional expenses, WC can use the CRRSA Act funds to defray expenses associated with COVID-19 and to carry out student support activities authorized by the Higher Education Act of 1965 that address needs related to the coronavirus.