WC Foundation donors give more than $2 million in fiscal year
August 11, 2021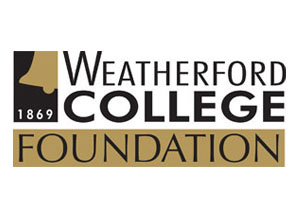 Weatherford College officials announced Wednesday that during the 2020-21 fiscal year, contributions to the Weatherford College Foundation surpassed $2 million for the first time in the foundation's 43-year history. The foundation's fiscal year ends Aug. 31.
"The generosity of our donors is something special," said Bob Glenn, WC Foundation president. "Whether it's scholarships, the student emergency fund, equipment upgrades or other needs, our supporters have stepped up in a big way, and we are grateful."
In June, the foundation announced the largest cash gift in WC history, a $1 million donation from Brett and Alesia Wiggs through the Wiggs Family Foundation. The gift will provide critical equipment upgrades for the Alesia Armstrong Wiggs School of Nursing.
In addition to the generous Wiggs gift, dozens of donations for scholarships and various other projects added up to another $1 million-plus since September 2020.
This year marks the fifth time the foundation surpassed $1 million in annual contributions, including $1.28 million in the 2019-20 fiscal year.
"What our donors have done during a global pandemic is incredible," Glenn said. "Our foundation board is ecstatic about where we are heading as a college and as a foundation."