WC Foundation announces scholarship application for 2021-22
January 11, 2021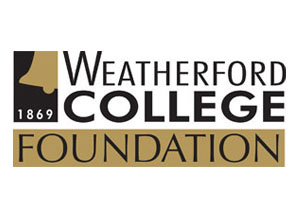 After a record year for contributions and the awarding of more than $336,000 in scholarships this academic year, the Weatherford College Foundation is ready to give even more in 2021-22. The foundation's online scholarship application is now open with a March 25 deadline.
Each scholarship fund has its own set of criteria, established by each fund's respective donor. Students complete the online application once and the Financial Aid Office and selection committees work to match students with applicable scholarships.
"We've worked to make the process even more user-friendly this year," said Brent Baker, executive director of the foundation. "If you plan to attend WC in the Fall 2021 semester and beyond, you should really consider applying."
To start the application process, students should visit wc.edu/scholarships and use their existing Coyote Connect login credentials to enter the system. Incoming freshmen and returning students may apply, but students must have completed the overall WC application to gain access to the application.
The scholarships will begin in the Fall 2021 semester, and many awards will renew for Spring 2022, pending fall GPAs.
Donors interested in helping WC students with scholarship funds may contact the WC Foundation office at 817-598-6275 or bbaker@wc.edu.