Our People
August 17, 2021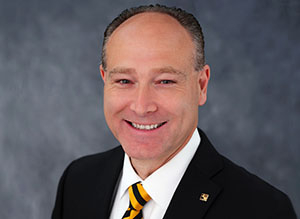 Our people are our greatest asset! Whether you are talking about the success of our businesses, civic groups, churches, or large organizations, our people make the magic happen. The citizens of Parker County and the surrounding areas are unique…even among Texans. Beyond the rugged independence and southern hospitality, the character traits of our citizens run deep. Our culture is dominated by hard-working, caring people who are strongly committed to the well-being of both their families and the broader community.
Abraham Lincoln famously stated, "A government of the people, by the people, for the people, shall not perish from the Earth." Our people are the key ingredient to our professional endeavors, and to our success. Caring for our people and helping them to become the very best version of themselves must be among our highest priorities. By collectively striving to improve the human condition, one person, at a time, we empower individuals to blossom into productive employees and citizens. We simultaneously empower our respective organizations with the ability to accomplish our organizational objectives in a more judicious manner. Taking good care of our people is a win-win scenario.
We have so many successful businessmen and women who so generously give back to our communities. Our area healthcare workers place themselves in harm's way to keep us healthy. Our first responder heroes keep us safe and still take time to inspire young children. Our K-12 educators kindly grow next-generation citizens of our wonderful society. We are surrounded by so many amazing people doing amazing work on a daily basis. What a privilege it is to live in this dynamic area and to interact with these dynamic people.
We likewise have incredibly high-quality people who collectively make Weatherford College a great institution. The WC acronym for Weatherford College has also long represented our mantra of "We Care." Our institutional culture of caring is based on the Presidential Core Values of faith, hope, and love. We care deeply about the success of not only our students, but that of our faculty, staff, stakeholders, donors, and the citizens of the many communities we serve. Simply put, we care about people…all people.
Exciting things continue to happen in Parker County and beyond. Our economic development continues to bring good jobs to our area. We are strategically growing in a manner that will allow us to preserve and grow the cultural characteristics that have historically made our area such an incredible place to work and raise a family. All of the positive things that are happening around us are rooted in the informed actions of our people.
This is our time as a society. If we collectively continue to grow and value our people, we can make our home an even greater place for future generations. Weatherford College is committed to doing just that. We stand on the shoulders of those who went before us, and whose caring actions helped us to become who we are today. We have championship-caliber people who went before us, and who surround us daily. It is now our responsibility to grow the next generation of championship-caliber people. Perhaps we can be guided by the words of College Football Hall of Fame coach Lou Holtz, "I follow three rules: Do the right thing, do the best you can, and always show people you care."